Times Square
Do you know where is the center of the Universe? Do you know where the heart of the world is located? Or do you know who is called the crossroads of the world.
If you do not know all this, today we will tell you. The Times Square in New York is called the center of the universe, the heart of the world and the crossroads of the world.
Dazzled by the lights of billboards and promotional boards, this entertainment center offers a breathtaking view. According to statistics, about 330000 people pass through the time square every day.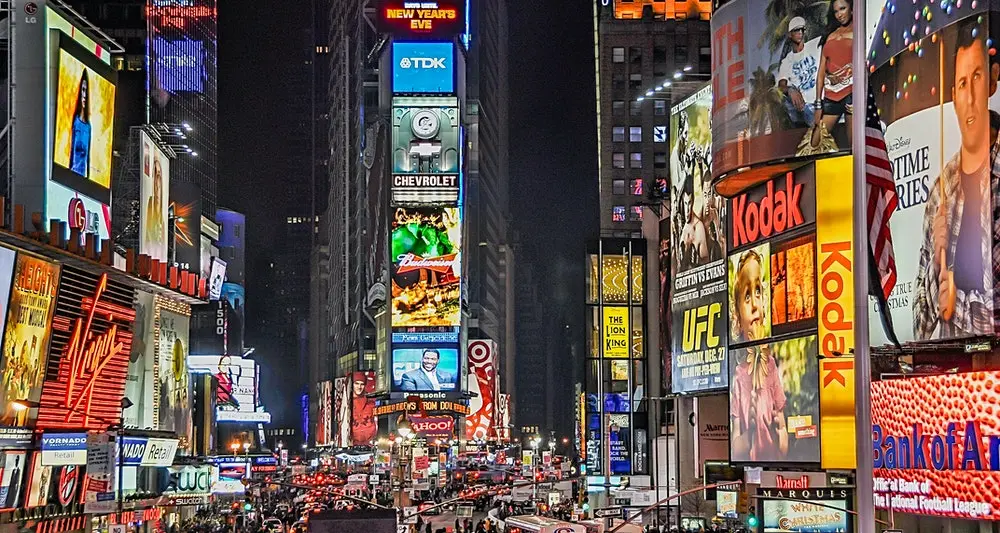 It is the main center of commercial and tourism. You get to see different types of shows on Times Square, which add to its beauty.
Times Square is a famous landmark of New York. If you are planning to come to Time Square and you want to enjoy by coming here.
So here you will find Theatres, Museums, Restaurants and Bars etc for Entertainment. Along with this, there are many best options available for eating and drinking.
What makes Time Square special is that the Time Square has undergone a constant transformation over time. Times Square attracts people with massive digital billboards full of Colorful lights, Entertainment crowds and Music shows. The Times square, which is surrounded by skyscrapers on all sides, is a great attraction for tourists.
One Times Square
One Times Square is also known as 1475 Broadway, New York Times Building, New York Times Tower and Times Tower etc. It is a 363 foot skyscraper. Which was designed by Cyrus L.W Eidlitz. It is located at 42nd Street and Broadway in New York City.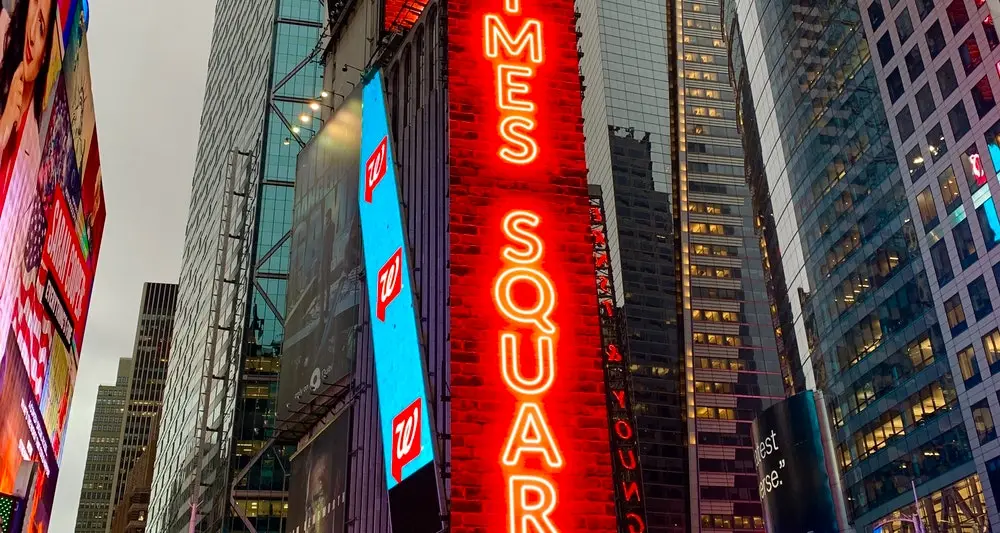 One Times Square is a 26-story building, built in 1904 to house the New York Times head quarter. This skyscraper is the prime location for advertising today. One times square is famous for New year's Eve ball drop.
The first electronic billboards on one Times Square were put up in 1996 by Cup Noodles, a Japanese company. A few months later, the first 55 foot video advertisement was put out by ITT Corporation.
Panasonic's display was installed in late 1996. As a result, the profits of these companies increased by 300 times. And their revenue kept increasing at a very fast pace. So that this place became more favorable for advertisement and became famous among the people.
Times Square Ball
Times Square ball one is located on the roof of Times Square. This ball is part of the New Year's Eve celebration, it is also known as the ball drop.
This event was first organized by Adolph Ochs. Adolph Ochs the New York is the owner of the Times Newspaper. Ball was designed by Art Kraft Strauss.
The design of the ball has been improved over time. Lightning Technology in the ball has also been improved over time.
On New Year's Eve, LED balls are dropped in Times Square. Millions of people all over the world watch the New Year's Eve ball drop of times square.
And most of the tourists enjoy it by physically coming to Times Square. 32000 lights are used in this new year's eve ball. Its weight is equal to 12000 pounds.
When to Visit, Day or Night
If you want to shop from any store. So you should go to working hours. Also if you don't like crowd and you want a calm atmosphere. If you do not want much hustle and bustle, then you can prefer to go in the morning.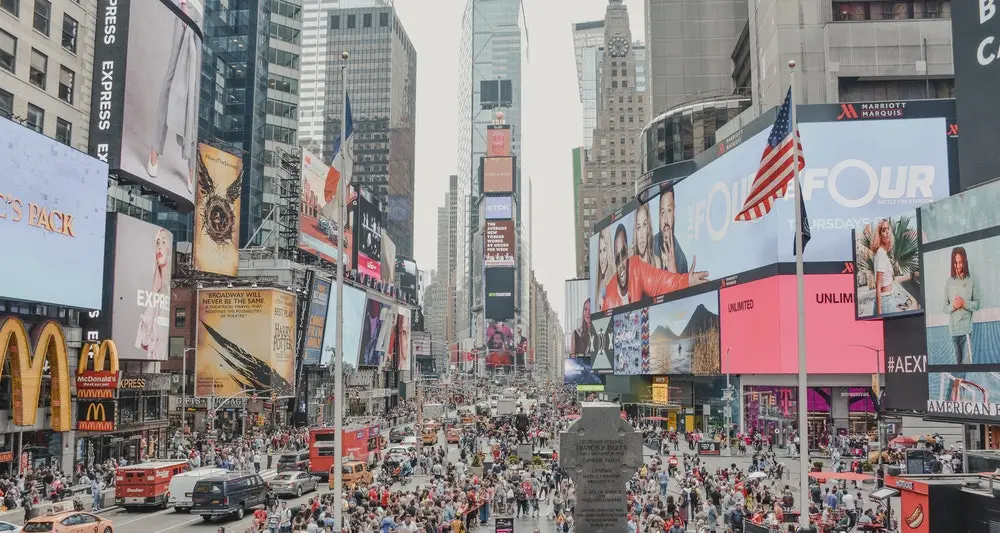 You will not find much movement in the morning. If you go in the afternoon. So at that time you will find people with many shows and cartoons of superheros. Which will bother you a lot, will force you to sell your stuff.
If you go at night, you will experience digital billboards and ad key shining. The lights on digital billboards and ads are so dazzling that, at Time Square, it feels like the day is passing.
But along with this you also have to beware of Money Frauders or Money Hunters. You don't have to pretend like a tourist. You have to show yourself as if you are a native here.
There is not much crowd here in late night and early morning. Crowd is manageable. If you are a tourist and visiting first time. So you should see the Times square at night, because it is illuminated by light at night.
And you will be able to take pictures easily. A very beautiful picture comes in the night time. But according to taking pictures during the day, Times Square is not preferred.